We turn your ordinary snapshots into extraordinary works of art

Provide us with an original snapshot...

Glossy prints from 3" x 5" to 8" x 10" or slides
Due to copyright protection, we can only accept original photos - no printed or commercially produced materials
Photo retouching and corrections included...

Remove dust and scratches
Remove unwanted background objects - some restrictions on special background effects
Correct color and tones
Choose your size...
16" x 20"
24" x 30"
32" x 40"
Sizes may vary slightly due to proportions of original
Choose your special effects...
Custom text included...
Your name
Most standard manufacturers' logos
Most anything you want
Finished product (actual size 32" x 40")...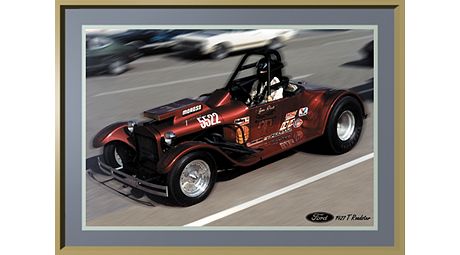 Take a look at some other Digital Gallery Prints!
Order your Digital Gallery Print today! Contact us and we'll send you a postage-paid order kit that includes a protective envelope for your photograph. Or use our online order form for faster service.

Professionally produced photographs and printed items such as posters and magazines are protected under U.S. copyright laws. If you want us to create your Digital Gallery print from any of these sources, you must first obtain written permission from the person or company who produced the original.
Sizes of the finished prints may vary slightly due to original photo proportions or size.
Please allow 2 to 3 weeks for delivery.
Prints will be shipped surface UPS in a heavy-duty shipping tube. Your original will be returned along with your order.
Prices include laminated print(s) only. Prices do not include mounting, matting or framing. We recommend these services be done locally to avoid damage and extra shipping costs.

Designed and maintained by Safety Zone ©2023
http://www.western.net/
badges

western.net